Thank you for choosing Stonebrook Pediatric Dentistry for your child's dental needs. We are excited to meet you and your child. For your convenience, we have provided our new patient forms so you can print/fill them out prior to your first visit. If you want to wait, no problem! We just ask that you arrive 15 minutes prior to your scheduled appointment time to fill out new patient paperwork on our iPad.
Please call our office if you have any questions. We look forward to meeting you all!
New Patient Paperwork
Nuevo Papeleo del Paciente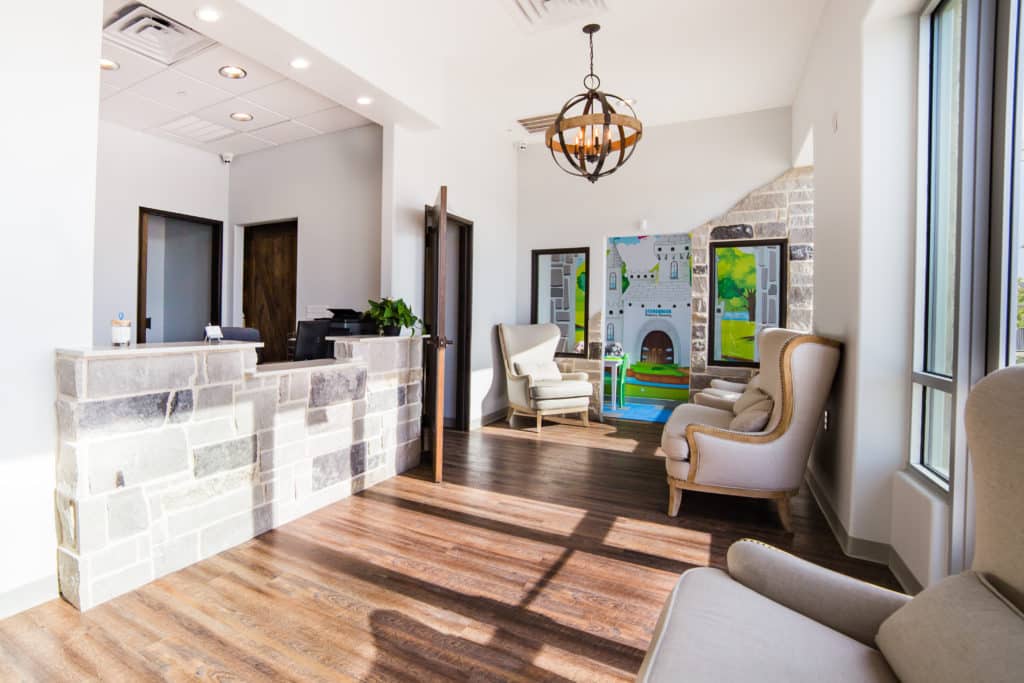 COVID-19 UPDATE: While we remain open, we are implementing the following policies.
Social distancing
The waiting room will not be used. Patients will enter and pass directly to their treatment room.
The waiting room magazines and amenities will be removed.
Toys from the children's' room will be removed.
With the exception of parents in the treatment room with their children, guests and family members are not welcome in the office. If they must come to the appointment, they must remain in the car.
The policy that no patients will be seen with a fever and respiratory symptoms will be strictly enforced. Notes must reflect that all patients with fever were screened for respiratory symptoms in the last 24 hours.
All patients will be screened for international travel in the last 14 days. If the patient is positive, we will verify that the country does not have a level 3 health advisory here. The clinical note will document this screening
All patients will rinse for 60 seconds with 1% hydrogen peroxide prior to all treatment.