Stonebrook Pediatric Dentistry provides specialized dental care and mentorship for children and adolescents.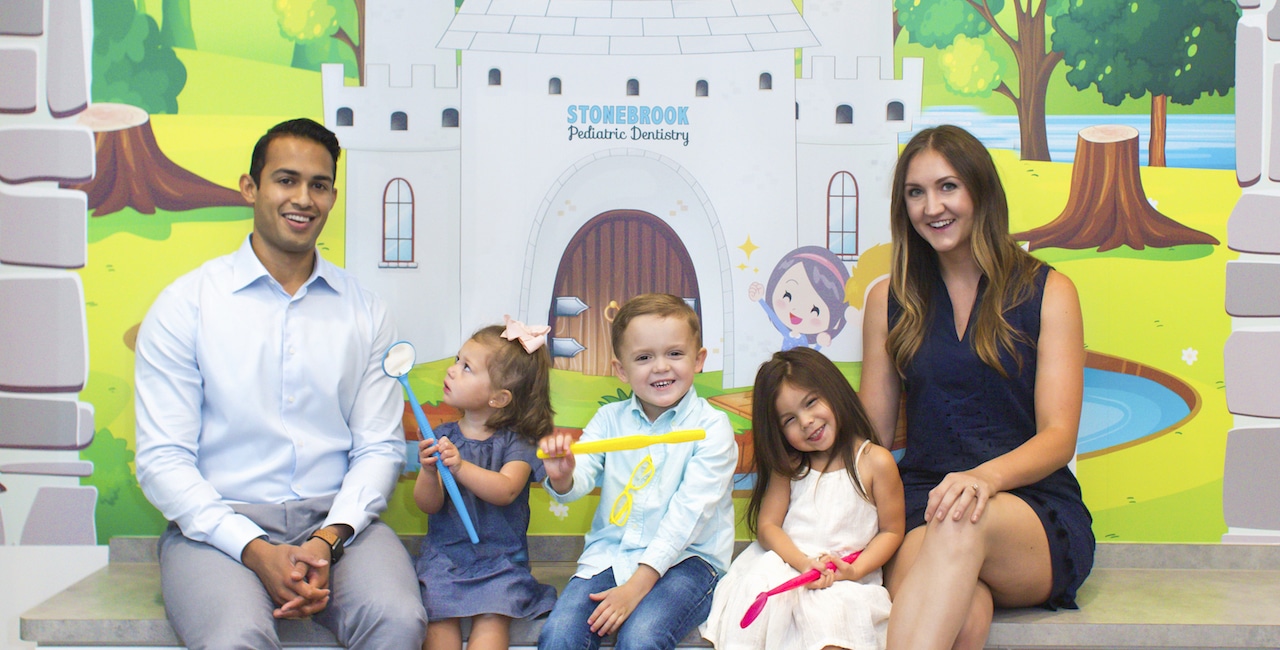 ACCEPTING NEW PATIENTS!
Stonebrook Pediatric Dentistry was created because we believe the children of our community deserve the best pediatric dental care in an environment that caters to them. The office has a castle themed practice with soft lighting. As a result, we are able to create a relaxed atmosphere. We know that each child has unique needs as well as different pre-existing levels of dental anxiety. Our team is good at assessing individual needs and has the dental training to provide the best experience for your child. We love our practice and we believe you and your kids will too!
SPD is a private pediatric dentistry practice located conveniently on the intersection of Stonebrook Parkway and FM 423. Dr. Bhaumik is a Board Certified Pediatric Dentist serving Frisco, Little Elm, The Colony and surrounding communities. He has practiced throughout Dallas the past three years and is now proud to serve the North Dallas area through his own practice.
Online scheduling as well as paperless forms are provided at Stonebrook Pediatric Dentistry  along with convenient times for busy parents. In addition to catering to our young patients, we want our caring parents to love our practice as well.
Stonebrook Pediatric Dentistry is also one of the few dental offices that provides a Function and Collaboration Driven Approach for a condition known as tongue tie. Dr. Bhaumik at Stonebrook Pediatric Dentistry works with other healthcare specialists in order to perform CO2 laser frenectomy surgeries to treat tongue and lip ties.
We take a lot of pride in being a specialty practice and most importantly we look forward to serving you![/vc_column_text]
Relationship Driven Practice
Convenient Location/Easy Parking
Parents Always Welcomed to Join
Free Exam for Patients Under 2
Free Tongue Tie Consultation
$99 Exam, Cleaning and X-ray